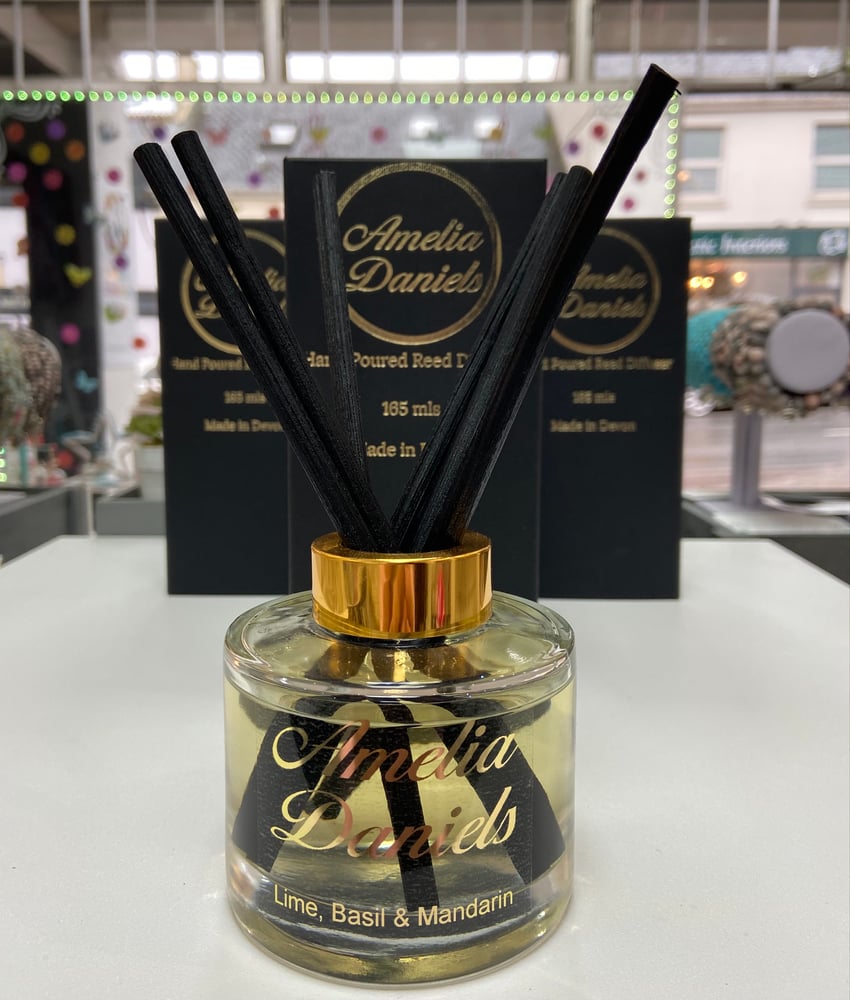 Amelia Daniels Reed Diffusers measure 165mls of formula that we say will last 6 months but Amelias fabulous customers will tell you they last much longer! This is because we have the perfect formula that holds the fragrance throughout and has a low evaporation rate which makes them last longer. Reed Diffusers are Amelias biggest success and our biggest failure, they simply last too long!
Caring for your new Diffuser is simple, just pop it somewhere that you have a good air flow for example places with regular movement nearby that circulates the air in the room which is what carries the fragrance and remember to turn your reeds every few days. Amelia will personally turn hers every other day but it's really down to personal preference. The key is to just make sure you do turn them to keep the Reeds free of any natural dust and dirt which will clog the Reeds.
Amelia Daniels Diffusers are environmental, Vegan friendly and do not present a metallic odour associated with cheap fragrance oils.
This Diffuser comes complete with 6 Black Rattan Reeds and is presented in a Matt Black Amelia Daniels presentation box.
CLP Information
Amelia Daniels fully complies with the European Regulation (EC) No.1272/2008 on classification, Labelling and packaging (CLP) Information on the composition and any hazards of our products are labelled on each product individually and can also be located on our website listed for each product in each scent on the CLP information link in addition for full details.
May cause an allergic reaction. Read the label before use. IF ON SKIN: wash with plenty of soap and water. If skin irritation occurs: get medical advice/attention. Keep out of reach of children and pets. Toxic to aquatic life with long lasting effects. Dispose of contents/container in accordance with local regulations.